Eliminate Home
Odour, Like For Real
Our fresh blend of essential oils partner with our Proprietary Funk Lock™ Technology to neutralize odours and leave your home smelling like an oasis!
shop home~pourri
Flip
th

e funk on all life's odors

~Pourri uses Proprietary Funk Lock Technology™, plant-based ingredients and complex essential oil blends to your life smelling fresh.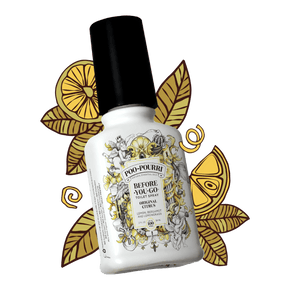 Poo~Pourri
With over 200,000 5-star reviews, Poo~Pourri eliminates bathroom odour before it begins.
Shop now
Home~Pourri
Eliminate the funk, don't mask it. Home~Pourri refreshes any stinky room and outperforms chemical alternatives.
Shop now
Pit~Pourri
Funk-defying, full-body deodorant that's clinically proven to work. like for real.
Shop now
The internet has spoken
Over 200,000 Five
Star Reviews!
Poo~Pourri is the Original Before-You-Go Toilet Spray that eliminates funky bathroom odours before they begin so you can leave the loo in confidence.
Shop Poo~Pourri
"A Toilet Spray That Keeps The Smells Away."